New Jersey Residential Roofing Contractor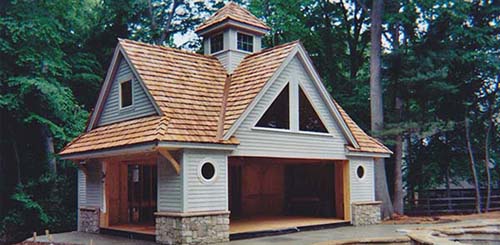 Joseph David Roofing is a well-established, trust-worthy commercial and residential roofing company that can undertake any job, large or small. We have over 55 years of quality roofing experience with proven customer satisfaction. You can check out some of our past projects here.
Despite being better known for our commercial roofing, Joseph David Roofing is also a successful and experienced residential roofing company. We pride ourselves on our excellent customer service and product reliability. We promise you the best because it's not just a roof, it's our reputation.
Our roofing services will help you retain the value, safety, and appearance of your home. We understand that quality residential roofing is an investment that protects your most important assets: your family. We offer total roof replacements of every type and are qualified to install the most trusted brands in the industry.
We are also able to update your home by making it more energy efficient; we can replace your old black tar and shingle roofs with white-membrane roofing or Cool Series Shingles™. These cool roofs reflect the energy of the sun and minimize the transfer of heat to the space below. New roofs also insulate the home more effectively which contributes to internal temperature regulation. This, in turn, can reduce your energy costs significantly.
We promise to treat your home as if it were our own.
You tell us what you need; we do it.
Our residential roofing services include:
Roof Replacement
Roof Types
Roof Repairs
Roof Systems
Maintenance Program
Green Roofing
Gutters
Siding
Solar Panels
If you are looking for a New Jersey roofing contractor, please call us today at 908-925-0007 or complete our online consultation form.