Types Of Roofs We Provide To New Jersey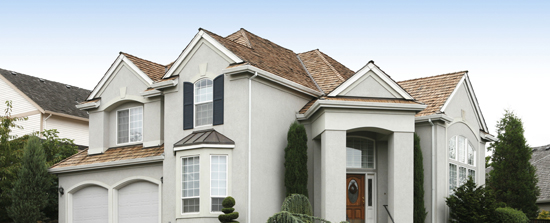 A roof does a lot for your home. It keeps you warm or cool and it keeps you protected from the elements. It also can add to the looks of your New Jersey home.
When it comes time to replace the shingles on your home, you will need all the information you can get in regards roofing shingles installation basics. Therefore, why not start at the beginning, with the types of roofing shingles. To know which type of roofing you should be choosing, you should understand how each one works and what features they have, all of which can help you determine which is right for you.
Our Trusted Roofing Types include:
Asphalt Shingles
Commercial asphalt roofing shingles (sometimes referred to as composite shingles) were developed in the early 1900's to provide a fire-resistant low-cost roofing product.
Read More
Metal Roofing
There isn't a region in the United States that doesn't stand to benefit from metal roofs, whether on new New Jersey commercial or re-roofing projects. Metal roofing shows its superiority in every area.
Read More
Synthetic Roof Systems
If you are looking for something a little different and incredibly durable, consider synthetic roofing materials.
Read More
Rubber Roofs
If rubber roofs sound kind of foolish to you, then it might be time to learn all about this new type of roofing. The fact of the matter is that rubber is quickly becoming a popular alternative to traditional shingles.
Read More
If you are looking for a professional New Jersey roofer, please call us today at 908-925-0007 or complete our online consultation form.