Residential Roof Systems In New Jersey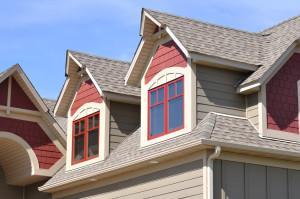 While it is important to choose a roofing system with a history of quality, performance, reliability, and customer satisfaction – the roofing manufacturer itself is not as important as the installation of your new roof. If you are in love with a specific roofing system, our roofing contractors can get it! But the roofing systems we support have been chosen because of their exacting standards. When you hire Joseph David Roofing you get a New Jersey roofing partner. If your roof isn't installed to the manufacturer's specifications, your roofing material warranty may be toast.
There are many ways roofs get installed. There is only one right way. That's the way specified by the people who manufacture roofing system products. Directions are printed on every bundle of roofing shingles sold. Every single one. See if the New Jersey roofing contractor you are interviewing has a good grip on what manufacturers have to say.
At Joseph David Roofing, you don't have to worry about that. Though we have trained professional roofers to install any roofing system, we do prefer to install only the best.
Our Trusted Roofing System Manufacturers:
If you are looking for a professional New Jersey roofing contractor, please call us today at 908.925.0007 or complete our online consultation form.