COMMERCIAL ROOFING CONTRACTORS IN METUCHEN, NJ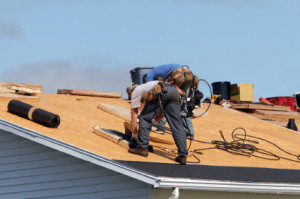 Joseph David Roofing can help you figure out a solution for your commercial roofing needs. Whether you need roof repair or a whole new roof replacement, our experts can assist you.
Since we opened our doors in 1955, we have learned a lot about the construction industry. Along the way, we have met some incredible people and business owners here in the New Jersey area. It has been our pride to serve our neighbors and friends with the highest quality workmanship available in New Jersey.
Located in the Tri-State area, our experts understand the needs of local businesses. We know the building structures, local authorities and building codes, and with our experience we can help to ensure that your project will go as smoothly as possible.
We know that you are our number one customer, whether your a church, school, factory, retail store, community center, mall, or apartment complex owner, we've helped many in your industry in the past. Our portfolio speaks for itself, so be sure to check out the previous projects area of our website when you get a chance, and take a look at our "Why Us" area for testimonials.
We have learned that without our customer's satisfaction, our company will not survive. That's why we make satisfying you our number one priority.
Joseph David Roofing can help you determine a unique solution that's right for you whether you need roofing repairs or replacement.
There is a huge drive going on in America to "Go Green". At Joseph David Roofing, we do everything we can to assist businesses in their endeavor to utilize green (or environmentally friendly) materials in the construction process. The following are just a few green options for your roof…
Commercial Roofing Options in Metuchen
SOLAR PANEL INSTALLATION

Solar panels are a source of reliable, renewable energy. In commercial applications, solar panels can play a huge role in energy savings. The use of solar panels can promote good public relations for your company.Solar panels can generate electricity and can take the place of more conventional building materials. Tax benefits such as a property tax abatement or a tax return credit may be available in your area which can help with your budgeting.

GARDEN ROOFING

A garden roof is generally a flat roof that is built to hold a rooftop garden. This type of gardening is usually done using green roof, container gardening, hydroponics, aeroponics, or air-dynaponics gardening systems.The garden roof helps to protect the building from thermal radiation and also helps to reduce rain run off. The plantings absorb rainwater and provide insulation. This area also helps to lower air temperatures and combat the heat island effect.

Garden roofing is also an excellent environmentally friendly option in that it invites another ecological system to thrive in an area it would not otherwise have the opportunity to survive.

METAL ROOFING

Metal roofs are long lasting, durable, and environmentally friendly. They offer the least maintenance requirements. They reflect UV rays, keeping heat away from the building.Made from 95% recycled aluminum, which is one of the longest-lasting metals, the roofing material is lightweight, corrosion-resistant, and has high tolerance for violent weather. The metal roof can be installed over existing roofs.

ENERGY EFFICIENT MATERIALS

There are many energy efficient roofing materials available on the market today including metal roofs, white roofing tiles, reflective coatings, and shingles with built in cooling technology. Some also include insulation technologies that provide yet another barrier to the outdoor weather conditions.
Green Versus Sustainable: What's the Difference?

At Joseph David Roofing, we love to read about new roofing technologies and the growing shift toward green and sustainable buildings. Many people use the words "green" and "sustainable" interchangeably, but there are important differences between the two categories. A building is green when it helps reduce the footprint it leaves on the natural environment...

Read More

Green is the New Black

Green is the new black, when it comes to attracting talented employees to work for your company. A recent Wall Street Journal article notes that, "As the next wave of office construction hits, expect green construction to be the standard. Increasingly, tenants are expecting it, and if developers don't have it, they can find themselves...

Read More
If you are looking for a Metuchen, NJ roofing contractor, please call us today at 908-925-0007 or complete our online consultation form.